Women in Plumbing – Judaline Cassidy
"Well behaved women rarely make history" – Eleanor Roosevelt
Welcome to our first article in the Women-in-plumbing series of articles. These articles focus mainly on identifying remarkable individuals in our trade and getting to know what defined their journey. For many this month spells the most important month for women empowerment, for us, we constantly looking at extraordinary individuals pushing frontiers. How privileged to have accomplished plumber, and founder of Tools and Tiaras, Judaline Cassidy. To tell us a bit about herself and some questions about the trade.
JUDALINE CASSIDY
No doubt plumbing and construction are a male dominated industry, so that lead us to our first question,
1. How did you become interested in the Building service/Construction field?
"It was purely out of necessity that I became interested in construction. I actually wanted to be a lawyer and didn't have the financial means to attend university after I completed secondary school in my home country of Trinidad and Tobago. The only other free alternative was a trade education, I choose to plumb and fell in love with the many challenges that it offered."
2. Which women have been an inspiration to you?
"I would definitely say women in general was and are my inspiration. I grew up in a home with strong women like my great grandmother, aunts and cousins we worked here to provide for everything and I truly believe that had a profound impact on my direction in life." 
3. What do you love about plumbing as a career choice?
"My career choice as a plumber has enabled to have a life I envision for myself, family and community. Every day I get the gift of improving the quality of people's lives with my plumbing skills. Simultaneously, it gives me a sense of pride that my chosen profession protects the health of the nation. Bonus, I receive an awesome paycheck, what's better than that?"
4. In your early career what as the most challenging aspect of the trade you faced as a woman?
"Early in my career, the most challenging fact was getting men to accept that my love and passion for plumbing was equivalent to theirs and that I had all the necessary know-how that was required to be skilled plumber. That was the most difficult thing changing the minds of people mostly men."
5. What encouragement do you have for young women looking to go into the construction industry?
"Any girl or woman considering a career in the trades my words of wisdom and encouragement are first to give yourself a pat on the back. Then, do some research on the trade you're considering doing and go for it with laser intensity. Be teachable ask questions and become a master of your craft."
6. Are there any misconceptions about the plumbing trade that you would like to clear up for women contemplating plumbing?
"Number one ladies, don't fall prey to the misconception that plumbers only unclog toilets. Second, it's a "men's work" plumbing has numerous fields. If you're driven and passionate about the craft of plumbing you can learn welding, layout, engineering, estimating designing, and so many other skills related to plumbing."
7. Are there any benefits that you feel women have over male counterparts in the industry?
"I think, that the fact that women always have to work twice as hard to be recognized or acknowledge is an edge. We pay attention to details and follow instructions with less push back."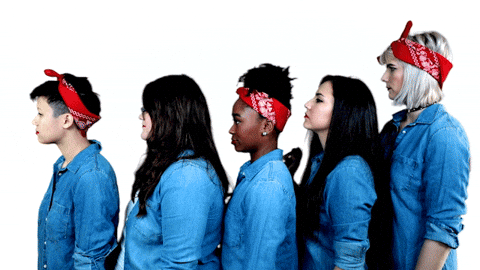 Closing thoughts and comments on Women in trade.
At Boolean, we appreciate diversity and no doubt the plumbing trade needs to develop to meet the growing demand. The industry is still in the process of diversifying. There are many remarkable individuals such as Judaline Cassidy and we look to continue to inspirer young women to consider the benefits they could bring to the plumbing industry as well as the satisfying career that can be derived from it.
These are Judalines closing thoughts: "I really want more women to pick up tools and embrace the power of trades. I know it's a road less travelled and it isn't for everyone but, trust me when I tell you the skills that you will gain after joining the league of tradeswomen will enable you to literally, look at a world map and throw a dart and where it lands acquire a job that will enable you to earn a living and help society. "Jobs don't have genders!" so go after your heart calling the world is waiting on you."