Boolean Plumbing in the year 2020
"The best preparation for good work tomorrow is good work today." – Elbert Hubbard
It's been a bit quiet on our end we sure you have noticed. We favour quality over quantity. Following the maxim of our quote for this article, 2020 has much instore at Boolean. In this article see what is new at Boolean Plumbing in the year 2020. While not everything, we thought we would discuss some key points to look forward to from us this year.
Women in trade
We are looking forward to starting our 'Women in trades' series of articles this year. We do not want to give to much away to early. That being the case, we have some amazing interviews and stories to share with you.
As in 2020, our homeowner's guide will have the main purpose of helping you maintain your properties. This year we want to engage more on social media to hear what questions you have for us on maintaining your home.
Professionals and Handymen
This section of articles will be getting a great amount of attention, although because of the level of detail and research required, these articles will be rolled out less frequently. Expect some features within these articles and articles relating to South African standards and information on international standards,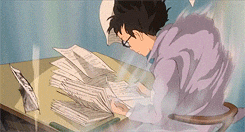 This year as we grow, our partners will have more engagement with us and ultimately with you! We will also have many discounts for your service pleasure.
Our online store will be receiving some much-needed attention. Our goal is to provide you with a compressive store in which a large range of our services will be available for you to see, and acquire completely from our store. As always not giving to much away but that means viewing products, and services from various suppliers eliminating the need go to different stores to check different styles of toilets or baths.
Social Media
We always make our concessions known on social media. See that social media icon? As the expression goes "I'd tap that!" Why not give us a follow to keep up to date with our ever-growing social media presence. Do you enjoy viewing our website on a desktop? Click on the bell icon to activate instant notifications to our journal.
Conclusion
Every year has great opportunities and 2020 is no different. The difference for us is, we will be putting in more effort so that you can get more out! That is the forecast for Boolean Plumbing in the year 2020. Feel free to share our journal with one and all!
As always thank you for your consistent support. Without you, there would be no Boolean Plumbing at all. Stay tuned for all things plumbing and all things Boolean.